7. Januar 2020, News in Partner & Netzwerk
Heavy Metal Star Michael Derks about his hardest fight
After a bone marrow transplantation the guitarist from the American heavy metal band Gwar is back to living his life.
In our latest interview, US musician Michael Derks talks about his hardest fight: The fight for survival after he received the shock diagnosis of myelofibrosis. After a life saving bone marrow transplantation the guitarist from the American heavy metal band Gwar is back to living his life to full health. Supporting the fight against blood cancer is still an important cause for him. He therefore spoke with the DKMS editorial team about why he decided to make his illness public and why he owes it to his sister that he can be on stage again. Another topic was the solidarity of the metal community.
"It got to the point where I was having trouble getting through the show and almost collapsed on stage", says Michael Derks, also known by his stage name BälSäc The Jaws 'O Death. In 2017, the guitarist from the American heavy metal band Gwar received the shock diagnosis of myelofibrosis. This is an extremely rare and severe disease of the hematopoietic system in which the bone marrow "fibers" and is replaced by connective tissue. As a result the bone marrow is destroyed and produces less and less mature and functional blood cells.
For many patients, a blood stem cell transplant is the only chance of survival. Together with DKMS US and Love Hope Strength Foundation Michael started an urgent appeal to encourage as many people as possible to register as blood stem cell donors. Fortunately, his sister turned out to be a suitable blood stem cell donor and the transplant was successful. Since then, it has been an important cause for Michael to support the fight against blood cancer.
Michael, thank you for taking the time to talk about a challenging subject. So: How are you today?
I am doing very, very well. I am back in Europe for the first time in almost eight years. It is wonderful to be back here, to be at full strength and to be healthy again.
As you had myelofibrosis, you have a personal connection with our topic. When were you diagnosed?
In 2017 we were on the world tour in the United States. It is a big travelling festival tour and so we were playing outdoor shows. It was the middle of summer and it was extremely hot. So it was really difficult and I was getting more and more exhausted as the tour went on. I just thought it was because of the heat and how difficult it is to do a show. You know we wear almost a hundred pounds of latex rubber while we play our shows. And when you are out in a hundred degree weather it seemed normal to be worn down and exhausted over time.
But it got to the point where I was having trouble getting through the show and almost collapsed on stage once. Finally our tour manager forced me to go and see the medics that were on tour with us – because I collapsed, was looking kind of grey and I seemed not well. The medics gave me an infusion of fluids and just immediately said: "You have to go to the emergency room. We cannot do anything for you."
The next day I went to a hospital in New York. They did a blood count and it was dangerously low, I forgot exactly what the numbers were. But it was at the point where my blood was not carrying oxygen to my organs anymore. It was almost at the point of organ failure. So they started giving me blood transfusions. And I had like three blood transfusions that night just to get enough blood back in me to be able to survive.
They kept me at the hospital for a week, which is really hard because I had to leave the tour and the rest of the band went on without me. They could not figure out what was going on, like why counts just kept dropping and they just continued giving me blood but they didn´t know what was happening.
So I got sent home and went to a cancer center in Richmond. They did more biopsies and it took months of them trying to figure it out before I was finally diagnosed with myelofibrosis. Whereby this stage I was getting blood transfusions every other day and you know every time you get a blood transfusion your blood becomes more complex. So everytime you get one it becomes harder to match your blood. So it was obvious that they would have to do something and they decided on a blood stem cell transplant.
How did you feel when it became clear that you would need a transplant in order to survive?
It is obviously scary. The actual procedure was not as horrible as the words "bone marrow transplant" sounds. It sounds like they are gonna go in with needles and suck all the marrow out of your bones and then inject you with more. It is not like that, but it is not a fun procedure at all. The first thing is you have to find a donor – which is something everyone can help with. I was really lucky: my sister was pretty much a perfect match for me. In the next step they gave me chemo therapy to destroy all of my bone marrow.
But if people can become bone marrow donors it is not a painful thing at all. In addition to taking bone marrow from the iliac crest, there is also a kind of blood donation. They hook you up and they take your blood and filter out the stem cells. That's what actually donating means. At least in my procedure. They harvested stem cells from my sister's blood stream and once they killed all of my diseased bone marrow they gave me her stem cells.
Your sister was your life saver. Do you now have a closer connection than before?
We were always really close – but since then she always says: "Oh, now you are part of me. You have my immune system in you." So it is weird to have that kind of a bond now.
Are you proud of your sister?
Yes, she is an amazing person. She would never have hesitated – no matter what would have happened. For her there wasn´t any thought at all.
On stage you are behind a mask – but with your sickness and your appeal for signing up with DKMS you went public. What was the reason for you to get 'unmasked' with your personal story?
I felt like this was a chance for at least something good to come out of it. Since I have a certain amount of celebrity I could use that to actually shine some light and you know there are so many people out there that need donors and it is so hard to find a match. It is great the more people you get signed up and get out there as donors. So I teamed up with Love Hope Strength in the United States, they came on tour with us and were actually signing up donors at our shows. I mean we did a lot of good. I think we actually found over thirty matches through people that I signed up, which made me feel really good.
For over 6 years the world's largest heavy metal festival Wacken Open Air has shown an extraordinary commitment to DKMS. So far 10,000 "Metal Heads" have registered in the course of the festival's engagement – 37 of them have already given someone a second chance at life through a blood stem cell donation. What could be the reason for such great dedication in the fight against blood cancer?
I think it is because there really is a community among heavy metal fans. They have always been sort of outcasts or banded together through our love with the certain type of music. People think heavy metal is all about destroying stuff and environment – but it is not. It is about loving good music and there are a lot of really caring people.
What is your appeal?
WACKEN, I hear you have done a lot for DKMS and I think it is time to bring GWAR back. Because who better to donate blood than the people who bring you the most blood of anyone?
Michael, thank you very much for the interview!
Diesen Beitrag teilen:
Ansprechpartner:in
Sie haben Fragen oder benötigen weitere Informationen zu Ihrer Berichterstattung?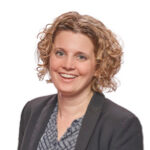 Downloads
Hier können Sie sich alle Informationen einzeln oder als Paket in einer Zip-Datei herunterladen.
Entdecken Sie
unsere digitalen
Pressemappen
Spender:in werden