12. September 2018, News in Partner & Netzwerk
Metal star Nergal: "It was like someone just hit me between the eyes."
Behemoth frontman talks about his struggle for survival after the diagnosis of blood cancer
In our current interview series, the Polish Metal singer Adam Darski ("Nergal") talks about his hardest fight: the fight for survival after the shocking diagnosis of blood cancer. Together with DKMS he launched an appeal for help, followed by a wave of solidarity that he still remembers today: over 80,000 people in Poland and Germany alone registered as potential stem cell donors.
Nergal says "I'm living proof that it works and I'm so thankful to all of you. It's not a big effort to get registered – it's just five minutes of your life, which can mean the whole word to someone else. Someone like me!"
In addition to asking people to register with DKMS, he also wants to draw attention to diversity. Diversity builds societies and also plays a vital role in the fight against blood cancer. The song 'Blood Brothers' from cult band Iron Maiden has a special meaning within this context for Nergal: we are connected by our blood and all people are equal.
It was in 2010 that the now 41-year-old front man of the internationally renowned Polish death metal band Behemoth received the diagnosis of blood cancer. It quickly became clear that he was dependent on a stem cell donation for survival. This was a huge shock for both Nergal and the worldwide heavy metal fan base, who he called upon with his message for help – for himself, but also for all other patients searching for a matching stem cell donor.
Together with DKMS Poland, he began to raise awareness of the topic and create an emotional reaction among the public. Registration events were organized all over Poland and the possibility of online registration was communicated – meaning over 70,000 people were registered as potential lifesavers in Poland. In Germany, Nergal also has many caring fans who registered as stem cell donors.
"It was like someone just hit me between the eyes, knocked me out. But I am a fighter, so I'll just get my shit together after five minutes and be like okay: this is it. Get up, bring it on."
During this time, Nergal provided regular updates from the hospital in order to inform the public about his health. Eventually the news came: a suitable donor had been found to give him a second chance at life. "Without the support of so many people, this would not have been possible," said Nergal after his transplant. Two years later – on December 19, 2012 – he met his lifesaver in Warsaw: Grzegorz Katja, also from Poland. The news was reported all over Poland – it was the main topic of Polish news programs and leading daily newspapers. A further 6,000 people requested registration kits via the DKMS Poland website.
Eight years after the diagnosis, Nergal is still overwhelmed by the helpfulness and solidarity he experienced during his illness. Since then, the fight against blood cancer has been a topic close to his heart.

Dear Nergal, for over 5 years now the W:O:A Festival shows an extraordinary commitment for the topic of stem cell donation. So far more than 6000 "Metal Heads" have registered in the course of the festival's engagement – 28 of them have already donated stem cells to blood cancer patients worldwide. How do you feel hearing that the heavy metal scene shows such a great dedication in the fight against blood cancer?
I am overwhelmed. It just feels good and like the first wave of that solidarity, of that sympathy for people that are in need like me. When I was in hospital and when I heard how much the metal community follow the whole procedure of doing that stuff, sending the DNA tests back and all that stuff that you can read about and do – that meant a lot to me.
It's very easy and it's not painful at all. I'm just happy you guys are growing. I speak from my own experience – you did save my life. So it is really connects with me. I am here, if it wasn't for DKMS, maybe I wouldn't be sitting here and warming up before a show. So this means a lot.
Since you've had blood cancer yourself, you have a personal involvement with this topic. When and how were you diagnosed? What followed the diagnosis?
Well it was a complex process, because when I first had the diagnosis it was striking, it was like "boom", someone just hit me between the eyes, knocked me out. But I am a fighter, I am a soldier, so I'll just get my shit together after five minutes and be like okay: this is it. Get up, bring it on. And I just started like preparing for war basically, so I spread my tentacles all around the world and tried to get as much information as I could. And through my ex-girlfriend I got in touch with the former head of DKMS in Poland, who is my dear friend up until now, and she was really on that, she was busting everyone's ass and the work was full on, the hunt was full on. And I was also very lucky too, because after 3 or 4 weeks – in that we were looking for a potential donor – we found 4. I believe, that were with 9 or 8 matches out of 10, so it already gives you quite a high chance of succeeding. So I felt safe. Well, you can never feel safe in that position, but it gave me so much hope and I felt safer – a bit more comfortable in this very uncomfortable situation. 
You went public with your sickness. How important has it been for you to raise awareness for the importance of the registration as a stem cell donor?

This was very important to me. The wave of awareness was growing. But in Poland, like when it comes to awareness about leukemia, it was just crawling – we didn't know much about it. Back then – I am not good with numbers – a few years ago it was like this: Germany had like 2 million potential donors and Poland had only a couple of thousands, it was an extreme difference. But it was a rolling stone, it just started and it was crazy!
So we decided not to announce that I had a donor, so people could keep on signing up. And that was a very smart move, because we ended up, just because of that, which triggered so many people to go and sign up. I don't know how much it was, but ever since it was always growing and it is still growing! So this is amazing! I am a walking example that it does work and I am super thankful for you guys! I'm super thankful for everyone involved that you made this effort, because – as I said before – signing up doesn't take much of an effort, it's just five minutes of your life and for someone else it can be their whole life. I am just thankful for being alive and I feel really connected with this whole movement, with this whole thing, it's just amazing and it does work – I am a walking example.
How did you experience the first encounter with your donor and what does he mean to you? Are you still in contact?
Yes, we talk every now and then. He is a young miner, living close to Katowice in the south of Poland, by now I believe he is 30 years old – super young. He was 25, if I am correct, when he shared his bone marrow with me. The last time I was driving to my show, one of many in Katowice, I called him, but he didn't pick up – he was probably 30 meters under, somewhere just digging. He called me back later, I invited him to the show so we could hook up, hang out and just talk – but he couldn't make it. So probably next time when I am in Katowice we can do the same. Maybe this interview made me do this. Maybe afterward I am gonna text him just to say hello and thank him again.
From your point of view: what connects music and the fight against blood cancer?
I am an artist and I am a poet in some sense. So I can just now like build this beautiful metaphor that "Hey, we are Metalheads". And there is this Iron Maiden song "Blood Brothers" – we are connected through blood. I can go on like that forever. Heavy metal is a very rebellious form of art, it is not about comfort and it is not about confronting. It is just about rebelling, it is about fight, it is about struggle, that is heavy metal. So I think it is the strongest connection with battling cancer, any kind of cancer. I am just telling that we are here for a specific cancer but: just struggling and battling any kind of obstacles and problems we face on everyday basis, this is already very heavy metal. So I would say that if you are a metal head, it is not a pussy attitude, it is actually a very heavy metal attitude to help other people out. It is very rebellious, it is a very 'fuck you' attitude. So if you can do it, fucking do it, because that is very heavy metal. At least in my opinion.
The principle of stem cell donation is an international solidarity-based system. How important is it for you to think and work transnational?
Well I'm all about this "no borders", in every possible dimension. We are – I mean I know it sounds cliché and very pathetic – one family and you know this is a human being. We are divided into kinds and stuff, but it doesn't really matter – because the black guy can save a white person's life and it doesn't matter if you're like Jew or you're Indian. It all comes down to a very basic thing: saving other peoples' lives.
I am talking about different countries and different colors of skin, it deals on every possible level – like no borders on every possible level. So I would say this: Those people asking me "So what if your donor is a Catholic?" I mean, if you are intelligent you can use this metal language: It doesn't really matter! It is this common ground that we can share and this common ground is very humane and very empathetic, to approach the other human being. To me it sounds very basic. It is this empathy. It is just: I can help you out regardless and I don't care about your sexual orientation, political orientation, colour of the skin and stuff. That is your fucking intimate private thing – what you are, who you are, what you believe in and so on. But you can rise above that, we can just meet at a common ground and do some good to this world. So…no borders!
Nergal, thank you for the interview!
Diesen Beitrag teilen:
Ansprechpartner:in
Sie haben Fragen oder benötigen weitere Informationen zu Ihrer Berichterstattung?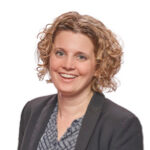 Downloads
Hier können Sie sich alle Informationen einzeln oder als Paket in einer Zip-Datei herunterladen.
Entdecken Sie
unsere digitalen
Pressemappen
Spender:in werden