17. Februar 2023, News in Spender & Patienten
"Roland will always play an important role in my life"
Thanks to a bone marrow donation, Chloe from Scotland was given a second chance at life
Ten years ago, Chloe Jarvis, then 13, met the person who gave her a second chance at life. Her bone marrow donor is Roland Häussler from Ansbach, Germany.
It is February 19, 2013, and the DKMS founder Peter Harf has gathered at Church House Westminster in London along with a lot of press. The British headquarters of DKMS is to be inaugurated today. But two people in the room are particularly excited: 13-year-old Chloe Jarvis has had an exhausting time. Five years ago, she received a life-changing diagnosis of myeloid leukemia and fought her way through six rounds of chemotherapy and countless stays at Yorkhill Hospital in Glasgow. Her parents never hid the severity of her illness from her, and Chloe soon knew that a full recovery could only be achieved with the help of a bone marrow donation. After it became clear that her brother Ryan was not a suitable donor, the worldwide search for an unrelated donor began.
Almost 1400km southeast of Glasgow, Roland Häussler received a call from DKMS Germany in his hometown Ansbach: His tissue characteristics might match those of a blood cancer patient in need! A few preliminary examinations later, the time had come in February 2009. Roland donated a litre of bone marrow from his iliac crest at Nuremberg Hospital. Today he remembers: "I was on a diving vacation in Egypt in the weeks before the donation, so I took special care that nothing happened to me and that I stayed healthy. I now had this responsibility for a stranger. The decision to donate was easy for me. Of course, one has one's reservations, because general anesthesia is also part of it, but I knew what I was doing it for."
Today, bone marrow donation from the iliac crest, as Roland did, is used in only 10 percent of all cases. In most cases, the stem cells are taken peripherally, in an outpatient procedure that is comparable to a longer blood donation.
Immediately after his surgery, Roland learned that his bone marrow was going to a girl in the UK – Chloe Jarvis from the small town of Shotts in North Lanarkshire. Two years followed, during which the two were only allowed to contact each other anonymously. Roland receives this touching message at the time:
To my donor.
Thank you so much for going through so much pain, I can't thank you enough, you should be proud of yourself and I'm doing great now, I am so glad someone like you can help me. Thanks again from the little girl you helped xxx
After the anonymity block expires, Chloe's father Craig contacts Roland via Facebook. The two hit it off right away, sharing news about the lives of their two families, who now feel so connected. When Roland and Chloe receive an offer to travel to London for the DKMS UK inauguration and meet in person on site, the decision is quickly made.
When Roland enters the room in the Church House conference hall, the audience rises and starts clapping. As donor and patient embrace, Chloe immediately begins to cry, and Roland is visibly moved as well.
Almost ten years after the moving meeting, Chloe has grown into a young woman. After completing her bachelor's degree in business management, she is now firmly established in her professional life and lives in a house with her father Craig and their cat Domino. She spends most of her time with her boyfriend Colin; the two of them go on vacation, go out to eat or watch movies at the cinema. In addition to her job as a commercial assistant, Chloe is also passionate about working as a makeup artist and hopes to turn her hobby into a career one day.
Fourteen years later, Chloe doesn't just look back on her illness in a negative light: "Although it was the hardest time of my life it also did bring some great memories and it really made me who I am today, I believe I am so optimistic and enthusiastic in life because I know firsthand life is too short to worry about things you can't fix. As cliche as it sounds you really should try live every day to the fullest."
Things have also changed in Roland Häussler's life: he has been retired for two years, taking care of the house and garden and spending time with his wife and daughters. At the end of December 2022, he became a proud grandfather for the second time. In addition to his family, he is particularly keen on traveling: once or twice a year, he is drawn to Egypt, where he goes diving with friends and explores the country.
The contact between Roland and Chloe's father Craig is still very regular. The two share the same interests, call each other "brother" and exchange information via Facebook. A reunion in Scotland has also been in the planning for some time. Chloe stresses that Roland will always play an important role in her life: "I feel eternally grateful for him to have done this, for someone he didn't even know to be this generous. Not only was this a massive gift to me and gave me a chance to have the best possible life, it was also a massive gift to my family."
Diesen Beitrag teilen:
Ansprechpartner:in
Sie haben Fragen oder benötigen weitere Informationen zu Ihrer Berichterstattung?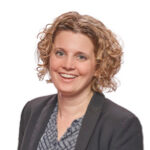 Downloads
Hier können Sie sich alle Informationen einzeln oder als Paket in einer Zip-Datei herunterladen.
Entdecken Sie
unsere digitalen
Pressemappen
Spender:in werden