26. Juli 2023, News in Spender & Patienten
Strong connections. Boundless.
Friendship knows no language barriers or national borders. What former blood cancer patients and their lifesavers experience is the most beautiful proof of this.
A person who tries to defy a deadly disease, who fights and never gives up. And then a person who helps with exactly that, who opens a door and gives hope for a new life. There is an incredibly strong bond between these two people. Sometimes it is an inner bond or a quiet gratitude. And sometimes this bond gets a very wonderful name: Friendship.
July 30 is International Friendship Day. Proclaimed in 2011 by the United Nations General Assembly, this day is meant to remind us how valuable friendship is between people, countries and cultures. The relationships that stem cell donors often build with patients represent exactly that – because both can speak different languages, come from different countries, and belong to different cultures. For DKMS, it is therefore a very special concern to celebrate the International Day of Friendship.
If all goes well, there are two people who have more in common than certain genetic characteristics, even if that alone is already very special. Very often, a bond develops between them that is difficult to describe. Time and again, donors report familiarity with the recipient, although initially nothing more is known than that it is a terminally ill patient who needs this stem cell donation. These encounters – anonymous at first, if permitted by the respective legislator, and very personal if both parties wish – always show exactly one thing: donating stem cells is more than a therapy – it is something very personal.
LIKE A GIFT FOR BOTH
And when everything is over, something very beautiful often happens. People get to know and appreciate each other who would probably never have met in their lives without the donation. Just like Holger and Bartek. Holger Langehegermann from Dorsten had registered as a stem cell donor with the DKMS when he was 30 years old. Ten years later, he became a lifesaver for the first time for Bartek, then just one year old. Because of a relapse a year later, the little boy received Holger's stem cells a second time. Holger learned all this in December 2016, when he received an email from Barteks family with a photo of a happy family with a healthy boy in response to his contact. "That was our best Christmas present", Holger's wife Bettina recalls. Bartuś lives with his parents in Poland. But a lively contact begins, even though the Langehergermann family doesn't speak Polish and Barteks' family doesn't speak German. No problem thanks to a translation app. The families email each other for three years, then there is the first meeting in Ruda Slaska, near Katowice. "We immediately connected, despite the language barrier," Holger says.
CLOSENESS EVEN ACROSS THE ATLANTIC
The 900 km that separate Bartuś and Holger are already a great distance, but Jonathan Kehl and Dominic LeBlanc easily top that. The Atlantic Ocean lies between their hometowns of Bad Hersfeld and Moncton. But even this distance was not too far to allow a very special connection to grow, about which you can read the whole story HERE. Dominic LeBlanc, Minister of Intergovernmental Affairs, Infrastructure and Communities in Canada, received his diagnosis in 2019: a rare and aggressive form of non-Hodgkin's lymphoma, a deadly form of blood cancer. The search for a donor was quickly successful. Jonathan was a perfect match. He learned who his donation was for through a letter two years later. It came from Canada and was written in two languages: English and German. In it, Dominic thanked him very sincerely and expressed his wish to meet Jonathan in person. In the meantime, the two have met in Canada and also in Germany. Jonathan describes the first meeting in Ottawa as follows: "We fell into each other's arms, and there was an immediate connection between us. It felt like we had known each other forever." Dominic LeBlanc feels the same way, "Jonathan is my genetic twin. I owe him a huge debt of gratitude. He saved my life thanks to his kindness and actions," he says. "It feels very familiar, and I have found a friend for life in Dominic."
FROM LIFESAVER TO FRIENDS FOR LIFE
Dietmar Maasjosthusmann and Sonja are also connected by the life-saving stem cell donation, which Sonja even gave twice for Dietmar. She donated not only stem cells, but also lymphocytes, as Dietmar's stem cell count was steadily decreasing after the transplant. The first personal meeting was unforgettable for both of them, and Sonja became an important companion for Dietmar from that point on: "We are super friends. We tell each other everything and know so many things about each other."
It's stories like this that are touching, and they may be a first step toward writing more of them. It starts with registering as a potential stem cell donor. Maybe that's the beginning of hope for a patient somewhere in the world who needs stem cell therapy to beat his or her blood cancer. And maybe this is the chance for two people to find each other who still have a lot to give each other. Friendship, for example.
Even if contact between donor and patient is not always possible, for example because the law does not allow it, everyone can help to ensure that as many affected people as possible at least get the chance to survive the disease and live on. By registering (by donating money and also by telling wonderful stories of friendships that know no language barriers or national borders.
Diesen Beitrag teilen:
Ansprechpartner:in
Sie haben Fragen oder benötigen weitere Informationen zu Ihrer Berichterstattung?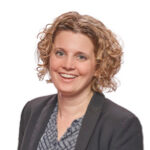 Downloads
Hier können Sie sich alle Informationen einzeln oder als Paket in einer Zip-Datei herunterladen.
Entdecken Sie
unsere digitalen
Pressemappen
Spender:in werden