8. Dezember 2022, News in Spender & Patienten
DKMS Video-Talk: Dominic LeBlanc about his life saving stem cell transplantation
"I was excited to know who the remarkable person who saved my life was."
It is a touching story of hope and willingness to help that Canadian minister Dominic LeBlanc tells in our DKMS Talk. In doing so, he hopes to motivate as many people as possible to sign up as potential lifesavers. In moving words, he talks about his blood cancer disease and the moment when it became clear that he would need a stem cell transplant. Important topic was also the unforgettable first meeting with his "blood brother" Jonathan Kehl from Germany recently in Canada.
The 23-year-old student from Bad Hersfeld had given the now 54-year-old a second chance at life. This has developed into a cross-border friendship. "I was lucky Jonathan came to Canada and spent a fantastic week with me in Canada a couple of months ago", says Dominic LeBlanc, Minister of Intergovernmental Affairs, Infrastructure and Communities in the cabinet of Canadian Prime Minister Justin Trudeau. "It's a connection we're going to have for the rest of our lives." In 2017, Dominic LeBlanc had been diagnosed with non-Hodgkin's lymphoma and had to temporarily rest his political duties. At some point, it was clear that he needed a stem cell transplant and the search for a matching donor began.
Dear Minister LeBlanc, since you've had blood cancer yourself, you have a personal involvement with this topic. When and how were you diagnosed? What were your first thoughts when you were told the diagnosis?
I was first diagnosed with a non-hodgkin's lymphoma, a rare and aggressive form of a non-hodgkin's lymphoma, when I was 51 years old in 2019. And the doctors where I live on the east coast of Canada had told me that I had developed what was a lethal form of blood cancer. The only chance I had to survive was to have the chemotherapies be successful and, of course, to find a stem cell donor. And I wasn't a candidate for an autotransplant. My own cells, my own stem cells weren't going to give me the cure that I needed, so they had to find an allo transplant. And that's how I ended up finding a remarkable donor in Germany.
What thoughts came to your mind when you knew, that you are in need of a stem cell donation?
I suppose, like anybody who gets a difficult diagnosis from one's doctors at 51 years old, at the top of a career that I enjoy a great deal, I would have never thought that the doctors would tell me that, if we can't find a way out of this, I probably had a few months to live. So when you're 51 years old and you think otherwise, you're healthy, and then you hear that news, it's obviously very, very worrisome. My family members were obviously upset, but what was nice for me is at no point did the doctors in Canada leave me with the impression that there was not a way out. So the whole time they were optimistic, they were positive, and they sort of never let me believe that there wasn't a path out of this very difficult situation. But like millions of people around the world who hear those words every year, it's worrisome, and it's not something that I would have ever contemplated in my life before.
What followed the diagnosis?
So once the doctors had told me about this rare form of natural killer cell lymphoma, non-hodgkin's- lymphoma, the urgency for me was to find the right recipe of chemotherapy that would put the disease into remission, or at least into a state where I might be eligible and able to receive the stem cell donation. So what followed the diagnosis was a series of very aggressive chemotherapies. At one point, they changed the recipe or the protocol because it wasn't getting the results they wanted. The second version was very successful. So I spent probably four or five months after the diagnosis going through the chemotherapy protocols to get ready for the stem cell donation.
What thoughts came to your mind when you knew, that you are in need of a stem cell donation?
In many ways, when the doctors told me that the stem cell donation was the gold standard in terms of a cure, that's obviously very reassuring. There's a certain relief when the doctors tell you that on the one hand, you're going to die at 51 years old, or on the other hand, a stem cell donation is the way for you to have your life back and be able to continue to enjoy your life as before the diagnosis. The stem cell donation for me was always a very positive and hopeful thing. And when they tell you that this is the way for you to be cured, they don't tell you that it's a difficult medical process to go through. But for me, it was an exciting opportunity to perhaps get the blood cancer behind me and be able to resume my life.
How long did it take until you experienced that there was a matching donor for you?
So the diagnosis that I got was at a hospital on the east coast of Canada in the province of New Brunswick. It's a city called Moncton. It's where I've been living for 30 years. The diagnosis was in the month of April 2019, and I was referred to a big cancer treatment hospital in Montreal because they don't do the allo transplants where I live on the east coast of Canada. The doctors in Montreal, the hematologist, whom I met in June, so two months after the diagnosis, I went to Montreal. The doctor evaluated me at the big cancer center in Montreal and she talked to me about a German database where there were so many donors and the German people who were registered were so generous in saying yes. When they were approached for a potential donation, that she right away reassured me that if the one family member I had, my younger sister, was not a match, that wasn't necessarily a terrible answer, because there was the possibility of the German database. So it was two months after the diagnosis that the Montreal transplant doctors first spoke to me about a stem cell transplant and that they would research the German database if my younger sister wasn't a match, and she turned out not to be a match.
And what was it like when you learned that they had found a donor? How did you feel?
When I saw her a month and a half later, when the chemotherapies were concluding and she was doing another evaluation to make sure that I could be in a position to receive the stem cell transplant, she told me that they had identified a perfect match and that that person had accepted to donate. She didn't tell me at that moment, because she wasn't allowed to, that it was a German person. But I sort of wondered, just because they had said that so many Germans are in the database and the German people are so generous when they're asked to donate. I assumed it was but it was the missing piece that I needed to know that I had a way out of this, that there was an acceptable match. In my case, it was a perfect genetic match with the same blood type, which makes the transplant, I think, that much more successful is what she told me.
Would you describe us your transplantation day?
The hematologist who was working on the floor in the hospital came into the room and he said, welcome to your second birthday. He said, this day is like your second birthday because you're getting a second chance at life on that day, on September 18, you've been in hospital. I had been in hospital for almost two weeks before the day of the transplant because it's the final round of chemotherapy treatments. I think they called it the induction therapy. It's the final round of chemotherapy to get your system ready to receive the transplant. So you're obviously not feeling a great deal of energy. All my hair had fallen out. I probably lost 35 pounds, which probably wasn't a bad thing in my case. But you don't want to lose weight that way. There are better ways to get into shape than go through that. But the doctors were very positive. They said I was ready to receive the transplant. And I'll never forget when the nurse comes in to the hospital room and shows you the bag of stem cells, it was maybe half a liter in a bag that had a whole series of stickers of different barcodes on it.
And they told me they had done the final checks in the lab at the hospital in Montreal, and it confirmed everything that they had been given from the German clinic where the donation was made. And the nurse hooked up to my IV, the bag of stem cells, and said it would take 2 hours. And the doctor told me that I should listen to music, I should just rest, because those 2 hours receiving those 570,000,000 stem cells, which was the cellular count that they had done at the hospital, was my second chance at life. So those 2 hours are what made it possible for me to be here to talk to you today or to have continued with the life that I love. That would have been cut short three years ago had this not happened.
Blood cancer knows no borders and stem cell donation is a worldwide solidarity principle. Were you surprised when you learned who your donor was and that he was from Germany?
I was excited, obviously, to know who the remarkable person who did this to save my life was. The doctors in Montreal had told me that you have to wait two years after the transplant and the donor had to have consented, of course, to have his or her identity revealed. So I had filled out the forms asking for that information. Probably a year after the transplant, when I went for a checkup at the hospital in Montreal. I asked, where are the forms that I could fill out? So when I was eligible, I could find out who the donor was. And then I'll never forget it. It was about one year ago, it was in October, the end of October 2021. So two years and a month after the transplant, I was actually driving between Montreal and our capital city, Ottawa. And I was looking at my emails and I saw an email from the hospital in Montreal where I had received the transplant. And it said, as per your request, here's the information on your donor. And that's the first time I saw Jonathan Kehl's name, I saw his date of birth.
What struck me on the information I got is that he was born in 1999. I didn't imagine that the donor would have just been 20 years old when he donated the stem cells. But it gave me his address in Bad Hersfeld in Germany, his phone number, his email. So right away, of course, with one of my assistants who was in the car with me, we started to Google Bad Hersfeld. They found what they thought was his profile on Facebook, turned out to have been the right one. So we could see a picture of him. We had his address, we were able to find a picture on Facebook. And right away I started thinking about the message I wanted to send to him. I had his contact information and I wanted to send him an email to introduce myself and to thank him. But of course, I didn't know at the time if he spoke English. So I also was thinking, how was I going to write a message? I wish I spoke German, but I don't. I didn't know if he spoke English or French. I can speak French, but not German. And it turns out that he speaks English and German. I was able to prepare a message for him and send him an email and that's how the initial contact was made. But I was also not surprised that the actual donor came from Germany, because, as I said, the doctors had talked to me about the database in Germany, the generosity of so many millions of Germans in accepting to be to be tested and to be put in the database. So for me, it was that part wasn't a surprise. The surprise was how young he was and to find out that he lives in a small city in the middle of Germany. All of that was very interesting for me when I first saw that message.
When did you first have personal contact with your donor?
As I said, I wanted right away to send him a message, which I did. I had it translated. I phoned the Canadian ambassador to Germany to get the name of a translation agency that the embassy would use in Berlin. I wanted to make sure I had the best possible translation and sent them my message that I had written, obviously myself for Jonathan. Sent him the English and German version. And then he replied a couple of days later with a very, very nice response to my message. He told me how grateful he was to know that I was okay. He told me that he learned to speak English when he was nine or ten years old and I didn't need to translate our messages. And we agreed to visit each other. Because it was the omicron wave of COVID – I would have probably gone to Germany quite quickly, wanted to go to Germany – and I'm going to go, I hope, quite soon. But my priority was to be able to see him on a video. And we set up an hour and a half conversation on Zoom, just the two of us, for a few weeks after that initial exchange.
In the meantime, you have also met in person. How was the first meeting with your donor? Are there commonalities that you have already discovered?

Well, of course I was lucky Jonathan came to Canada and spent a fantastic week with me in Canada a couple of months ago. I very much wanted him to come to Canada. He came and saw where I worked in Ottawa, in the capital city. We went to Montreal and we came to where I'm living on the east coast of Canada. So we spent a lot of time together in that week. Sort of it's kind of funny. The first night I saw him in Ottawa, I said, Where do you want to go for dinner? What kind of restaurant would you like to go to in Ottawa? And he said he sort of liked steak and he liked meat, which was something that I've always liked in a restaurant. So there's some sort of funny little things like that, little quirks like that. But what struck me about him was his remarkably generous spirit. The fact that this remarkable young guy did this thing out of the goodness of his heart, not knowing who I was, but simply because he could save somebody's life. And that obviously is something that has profoundly changed my life.
Every 27 seconds, a person worldwide is diagnosed with blood cancer. For many, a stem cell donation is the only chance of survival. What do you think is needed to make even more people aware of this vital issue?
From the limited – I'm not a scientist or a doctor, but from the limited perspective I have as a patient, Germany should be an example for other countries like my own, for Canada, for other European countries or the United States. What I understand from the doctors in Canada that treated me is the extent to which there is a public awareness in Germany and an effort to recruit potential donors at a young age in the school system. Says something remarkable about Germany as a country, about the policy that the German governments put in place to be able to save lives around the world and obviously in their own country. And I wish other countries could copy that. I wish in my own country we had such a deliberate, systematic effort to raise public awareness, to recruit potential donors, put them into the database. Everybody who goes in the database in Germany can potentially save somebody's life around the world. Well, why is that not something that other countries that share the same values as Germany, like Canada, wouldn't want to emulate? So I've talked to our prime minister about that. I've talked to different local politicians that would have responsibility for health care systems in Canada because it's broken down by province or states in the German context. But I just think that we should all try and emulate the remarkable thing that the German government has decided to do in terms of advancing science and knowledge, but advancing treatments that save people's lives.
Do you have any message for the people?
In terms of a message for potential donors, the fact that I'm able to talk to you today says that these stem cell donations work. More than three years ago, I received a donation. All of the tests and the pet scans and the very sophisticated tests have confirmed that I no longer have any trace of the disease. So it was the stem cell transplant that cured a disease that would have ended my life at 51 years old, if I hadn't received a transplant, I would not have survived. And because of the generosity of the German people in accepting to go into the database and build up and make accessible and available to partner hospitals around the world access to these remarkable German people who agree to be donors, because of that, I'm alive today. And more personally, because of that, I was able to meet Jonathan, to spend time with him. It's a connection we're going to have for the rest of our lives. I have an identical blood and immune system to this 23-year-old German man living in the city of Bad Hersfeld. I often joke with my friends and my colleagues, that I have 100% German blood, which I do, and it's because of the stem cell donation.
It can change people's lives. It can save people's lives. And I think that for me to have had the experience of meeting the donor, meeting Jonathan and looking forward to visiting Germany, meeting his family, seeing the city where he lives, has given me a whole new perspective and a connection to your remarkable country and the remarkable people who live there who are doing this great thing around the world. I just feel enormously grateful.
Dear Minister LeBlanc, thank you so much!
Diesen Beitrag teilen:
Ansprechpartner:in
Sie haben Fragen oder benötigen weitere Informationen zu Ihrer Berichterstattung?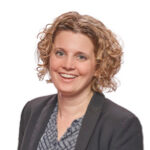 Downloads
Hier können Sie sich alle Informationen einzeln oder als Paket in einer Zip-Datei herunterladen.
Entdecken Sie
unsere digitalen
Pressemappen
Spender:in werden