8. Dezember 2022, News in Spender & Patienten
Canadian minister meets his life-saver from Germany
Unforgettable face-to-face in the Canadian capital Ottawa
With his stem cell donation, Jonathan Kehl, a 23-year-old student from the town of Bad Hersfeld in the German federal state of Hesse, provided a stranger with a second chance at life. What Jonathan didn't know at the time of donating: His recipient does not only live many thousands of kilometres away in Canada – he is also quite well known in that country. Jonathan saved the life of Canadian politician Dominic LeBlanc. And because Dominic LeBlanc serves as Minister of Intergovernmental Affairs, Infrastructure and Communities in the cabinet of Canadian Prime Minister Justin Trudeau, Jonathan was recently given the opportunity to shake the hand of the head of government himself. This is the story of a very special German-Canadian friendship.
At just 17 years old, Jonathan Kehl enrolled in 2017 as a potential donor in the DKMS. His decision was prompted by a registration campaign that was offered at his school, the Modellschule Obersberg. After some time, in the summer of 2019, he received a message that would change his life forever: He was eligible as a stem cell donor for a patient. "I didn't hesitate for a second, for me it was obvious that I had to help", Jonathan remembers. "As I see it, everyone deserves a chance." There followed some preliminary examinations, a full medical check-up and the actual stem cell collection. Today, in 90 percent of cases, stem cells are harvested from the donor's blood stream. "I was connected to a machine and the stem cells were filtered out of my blood", Jonathan explains. "The donation itself took about five hours and it didn't take long for me to recover afterwards. Although I hadn't even met him, I kept my fingers crossed for him and hoped that my donation would help him and that maybe I could meet him someday." Once the anonymity period of two years has passed, many countries, including Canada, allow donors and patients to meet.
Shortly after the donation, he was informed that his stem cells had been sent to a man in Canada. What he didn't know at the time: With his donation, Jonathan had given Dominic LeBlanc from Ottawa, now 54 years old, a second chance at life. The Canadian politician had been diagnosed in 2019 with non-Hodgkin lymphoma and was in need of a stem cell donation. He describes the moment he received the life-saving stem cells this way: "The hematologist who was working on the floor in the hospital came into the room and he said, welcome to your second birthday. He said, this day is like your second birthday because you're getting a second chance at life on that day, on September 18, you've been in hospital. And I'll never forget when the nurse comes in to the hospital room and shows you the bag of stem cells. And she hooked up to my IV, the bag of stem cells, and said it would take 2 hours", he says. "And the doctor told me that I should listen to music, I should just rest, because those 2 hours receiving those 570,000,000 stem cells, which was the cellular count that they had done at the hospital, was my second chance at life. That would have been cut short three years ago had this not happened."
Emotional expression of gratitude – first by letter and then in person
In autumn 2021, Jonathan received a letter from Canada where Dominic LeBlanc thanked him – in German. He had the text translated for this purpose. "I sent him the English and German version. And then he replied a couple of days later with a very, very nice response to my message. He told me how grateful he was to know that I was okay. He told me that he learned to speak English when he was nine or ten years old and I didn't need to translate our messages." Sometime later, they met virtually via Zoom and have been in close contact ever since. "He told me his story, I told him mine. I was sitting in my room and he talked from his office in Ottawa. And he invited me to meet him in Canada", Jonathan said.
Just about a year later, the day had finally come: Jonathan travelled to Canada to meet Dominic LeBlanc. "We hugged each other and a bond was immediately established between us. It feels like we've known each other forever", Jonathan describes his meeting Dominic in person.
From that moment on, they spent a lot of time together. "It makes me extremely happy. And I'm incredibly glad that he's doing well. To have finally met him in person, is just so beautiful …", Jonathan said. He visited Dominic's home town and, of course, had the chance to meet his family, work colleagues and friends. One of those colleagues is Justin Trudeau, the Canadian head of government, in whose cabinet Dominic LeBlanc serves as Minister of Intergovernmental Affairs. "We talked about my donation and he expressed his heartfelt gratitude for it."
He also became acquainted with other members of the cabinet. "It was just exciting to meet them. Everyone was extremely welcoming and very happy that it finally worked out to meet in person."
For Jonathan, it was particularly gratifying to receive such a warm welcoming from Dominic's wife and stepson. "I was welcomed with open arms and we connected immediately. They cooked for me and we shared stories about each other's families." His stay in Canada went by far too quickly. But Jonathan and Dominic definitely intend to see each other again soon. In Dominic, Jonathan has found a friend for life, of that he is quite certain, and he is already looking forward to showing him his home town back in Germany.
One of his main concerns is to raise awareness of the work of the DKMS and to motivate others to register. "Donating stem cells is the best thing I have ever done and I would do it again without hesitation. I strongly encourage everyone to register, this could be of great help for someone else, maybe even in the near future", Jonathan said.
"In terms of a message for potential donors, the fact that I'm able to talk to you today says that these stem cell donations work. So it was the stem cell transplant that cured a disease that would have ended my life at 51 years old, if I hadn't received a transplant, I would not have survived. And because of the generosity of the German people in accepting to go into the database and build up and make accessible and available to partner hospitals around the world access to these remarkable German people who agree to be donors, because of that, I'm alive today", Dominic LeBlanc adds.
"And more personally, because of that, I was able to meet Jonathan, to spend time with him. It's a connection we're going to have for the rest of our lives. So it can change people's lives. It can save people's lives. And I think that for me to have had the experience of meeting the donor, meeting Jonathan and looking forward to visiting Germany, meeting his family, seeing the city where he lives, has given me a whole new perspective and a connection to your remarkable country and the remarkable people who live there who are doing this great thing around the world. So I just feel enormously grateful."
In addition to Germany, DKMS has entities in Chile, India, Poland, South Africa, the UK and the USA. Further info can be found here: www.dkms.org.
Those who live in Canada can find more info at Canadian Blood Services at www.blood.ca/en.
All donor centres and registers worldwide please find here: www.wmda.org.
Diesen Beitrag teilen:
Ansprechpartner:in
Sie haben Fragen oder benötigen weitere Informationen zu Ihrer Berichterstattung?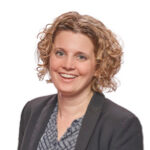 Downloads
Hier können Sie sich alle Informationen einzeln oder als Paket in einer Zip-Datei herunterladen.
Entdecken Sie
unsere digitalen
Pressemappen
Spender:in werden